About Us
PERKS of being #Crantastic
In order for each pupil to fulfil their potential at Cranbrook Education Campus we strive to recognise every instance of success. We regularly reward pupils with house points for demonstrating one of our five PERKS; both in lessons and around the campus.
We are Proud by following all lesson expectations and reasonable requests
We are Engaged by taking ownership of our progress; and being continually self-reflective and actively engaged in all lessons
We are Ready by being punctual, in the correct uniform and having the correct equipment at all times
We are Kind by providing the best possible support for our peers.
We are Safe by following all health and safety rules on site and keeping ourselves safe online.
Proud
Taking a pride in their work; both in terms of the depth of their response and the quality of their presentation. Pride is also demonstrated through the way our pupils wear their uniform and the way they treat the campus.
Engaged
Being engaged is the clearest route to success our pupils can take in their learning. This means fully focusing on all activities and paying full attention to both their teacher and peers during teaching episodes and class discussions.
Ready
Being ready is essential to success. This means arriving at lessons "ready to learn" with the correct equipment and most importantly, the right mindset.
Kind
Being kind to one another involves our pupils supporting their peers both in and out of lessons, recognising the unique contributions of their classmates and helping one another to gain a level footing.
Safe
We want all of our pupils to experience a varied and challenging curriculum, however they must recognise the risks around certain activities for both themselves and their peers in order to fully enjoy every learning opportunity.
We believe that every pupil should regularly enjoy a range of experiences and opportunities:
Read widely to broaden their knowledge of literature and the world
Contribute to the sustainability of the Campus and beyond.
Increase their cultural capital
Be politically engaged
Present or perform to an audience
Engage in a wide variety of extra-curricular activities
Complete meaningful work experience with an employer
Support a charity or voluntary organisation
Develop an awareness of financial products and money issues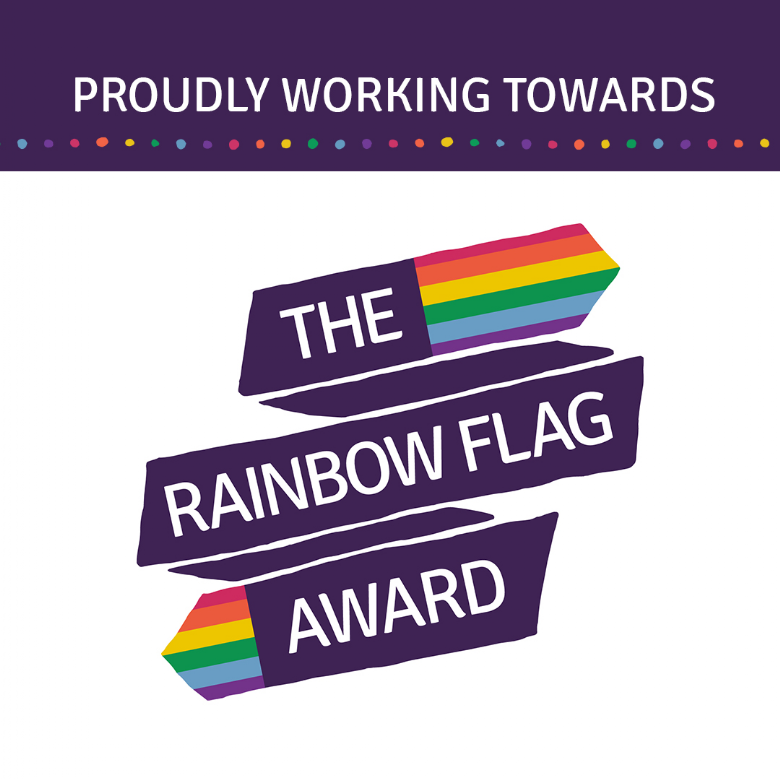 As a Campus, we are committed to improving the lives of all young people and of all in our communities. That includes all those young people who identify as LGBT+, those from LGBT+ families and our LGBT+ staff members we have. That is why we are currently working towards the Rainbow Flag Award to ensure that all in our community feel included.
We are very proud to say that for the third year running we have hit all the careers provision criteria and continue to be a 100% gatsby benchmark school. This puts us top out of 154 schools in the region.