Primary
Welcome to Cranbrook, a place where ambition and community converge to create a truly unique and special environment. As our town continues to grow and flourish, we are excited to embark on a journey of learning and development together.
Our commitment to diversity and inclusion is at the heart of our community. We extend a warm welcome to newcomers, and together, we are dedicated to ensuring Cranbrook's growth becomes an opportunity for all of us to thrive. Partnership and collaboration are the cornerstones of our community, and they serve as the foundation upon which we build our future.
At the heart of our town, you will find our campus which truly is a vibrant hub for learning, development, and socializing. It comes alive in the evenings with various sports teams, clubs, and hobbies, reflecting the dynamic spirit of our pupils and wider residents.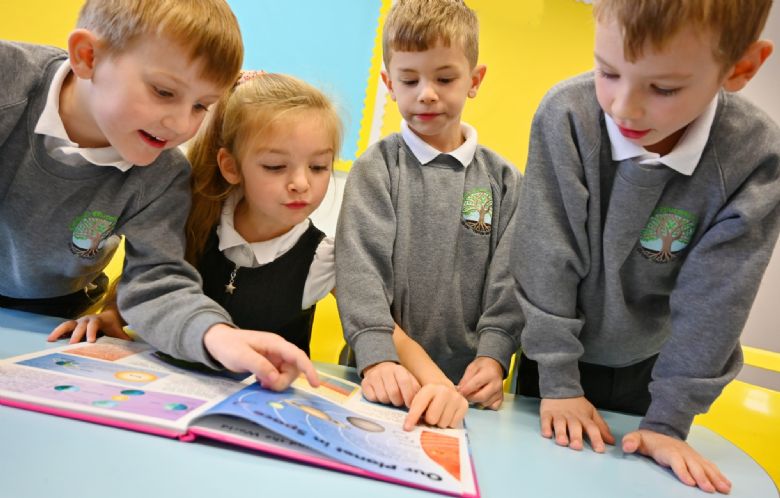 We are truly honoured that you are considering CEC as a place of education for your child. We invite you to book a tour, where one of our Phase Leaders or Senior Leaders will personally guide you through our campus and ensure that all your questions are answered. In the meantime, to give you a glimpse of what makes CEC special, I'd would like to share some words from our very own Pupil Parliament:
"CEC is so special because we have so many opportunities to shape the way our school gets better. Our Anti-Bullying Ambassadors work on the playground making sure it is a place of kindness and safety. Our Pupil Parliament has mets lots of local leaders in the community to hear how they lead and to get advice on improving our classes too. We go on exciting trips to learn beyond the classroom, and we are passionate readers too! Each week, our classes celebrate who is Star of the Week and every half term you could win books based on how much you've read in school and at home. The more we read, the more chances we have to win books, so we can keep reading! We believe that CEC is the most #Crantastic school!"
As Head of Primary, I really look forward to the opportunity to welcome your child into our community and support their growth, learning, and success. Please don't hesitate to reach out to us for any further information or to schedule a campus tour. Together, we can transform lives, strengthen our communities and make the world a better place.
The Primary School operates drop off from 8.30am to 8.45am and the school day ends at 3.15pm